Today: Canberra
Things to do:
today
, this
weekend
or pick any
date
.
What To Do Today: Thursday 22nd March 2018
---
| | |
| --- | --- |
| ** Charity | Fundraisers ** | |

Walk for Water 2018
In some of the world's poorest communities it's normal for women and children to walk for hours just to collect water. In fact 263 million people worldwide spend over 30 minutes per round trip to coll.. More..

WaterAid Water Challenge 2018
COULD YOU DRINK JUST WATER? One in nine people worldwide don't have close access to clean water. You can help change this by committing to make water your only beverage for a whole month. For t.. More..
---
---
| | |
| --- | --- |
| ** Culinary | Wine & Dining ** | |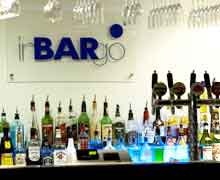 Workday Wind Down
Monday to Thursday from 4:30pm to 6:30pm, come on down to InBARgo for the Workday Wind Down. Whether its humpday, humpday cant come soon enough or its just passed, come and enjoy a couple of relaxi.. More..
---
---

William Edwin Pidgeon
William Edwin Pidgeon (1909-1981), war correspondent and artist William Edwin Pidgeon was a painter, cartoonist, illustrator, and newspaper critic. Known as Wep, Pidgeon became a cadet artist with .. More..
---
---
| | |
| --- | --- |
| ** Exhibitions | Launch ** | |

Australia in the Great War
Australia in the Great War is the Memorials new permanent exhibition on display in the First World War Galleries. The exhibition presents the story of Australia in the First World War chronological.. More..

Canberra Space Centre
The Canberra Space Centre (CSC) is located on the grounds of the Canberra Deep Space Communication Complex (CDSCC) at Tidbinbilla, about 35kms southwest of the city of Canberra. The CSC offers visi.. More..

Current Exhibitions | Australian War Memorial
The Memorial's exhibitions include permanent gallery spaces covering Australia's involvement in each major conflict, and temporary exhibitions that explore other various aspects of our military histor.. More..

Show ALL 4 Exhibitions | Launch Events
---
| | |
| --- | --- |
| ** Markets | Art, Craft & General ** | |

Boulevard Market
The Boulevard Markets are held every Thursday from 10am to 2pm in front of Electric Shadows, City Walk, Canberra. The Markets feature stallholders selling exotic jams, farm fresh vegetables, flower.. More..
---
---

Jenolan Caves | Wonders of the Underworld Tour
Journey to the 'Wonders of the Underworld' in a guided Jenolan Cave Tour. Visit one of three caves including Lucas Cave, Imperial Cave and Chifley Cave. Each tour takes about one hour with the.. More..

Tours | Australian Institute of Sport
Visit one of Canberras most popular tourist attractions and go behind the scenes at Australias premier elite sporting precinct. You might catch some of Australias top athletes in training, and bec.. More..
---