From the Shadows: Australia's Special Forces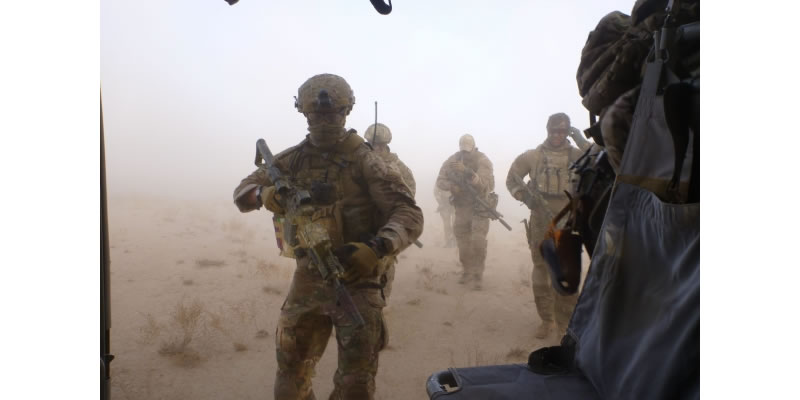 Special Exhibition Gallery
Open 10 am – 5 pm daily
Their activities are secret. Their missions are classified. Their identities are protected.
They operate in secrecy to protect Australia's people and national interests, and to support its allies.
Australia's Special Operations Forces are highly trained, motivated and experienced. With little notice they can insert themselves undetected by land, sea, or air into any environment to conduct sensitive operations. They won honours in Afghanistan, fought in Iraq, helped establish security in East Timor, performed counter-terrorist roles in Australia, and supported domestic security agencies.
Developed in partnership with Special Operations Command, this exhibition casts a rare light on those men and women who operate in the shadows. It will display over 600 objects, most of which have never been seen before by the Australian public.
❊ When ❊
Days
: Monday, Tuesday, Wednesday, Thursday, Friday, Saturday, Sunday
2018-03-26 , 2018-03-27 , 2018-03-28 , 2018-03-22 , 2018-03-23 , 2018-03-24 , 2018-03-25
Time:
10am – 5pm daily
❊ Venue | Location ❊
Australian War Memorial
[
view
]
Treloar Crescent Campbell A.C.T. 2612 ||
Map
Telephone: 02 6243 4211
➼ Venue: 5 Calendar events |
View Events
❊ Web Links ❊
➼
Book Online Here
➼
From the Shadows: Australia's Special Forces
➼
www.awm.gov.au
❊ Be Social ❊
Publisher Statement
: Details can change at any time. Readers are advised to check with the advertiser (links above) before proceeding.
➼
Advertising Disclaimer
➼
Content Editor